Thank you to our Silver Sponsors for your generous donation to Wellesley's Wonderful Weekend.
Crave-worthy fresh, local dishes and drinks you can count on.
190 LINDEN STREET
WELLESLEY, MA, 02482

We provide many engineering and validation services. CrossPoint staff are NSF Accredited and NEBB Certified Technicians.
15 PERWAL ST.
WESTWOOD, MA, 02090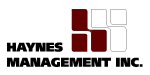 We are a Real Estate Management & Development Company that specializes in commercial office and residential properties in the Boston suburbs.
34 WASHINGTON ST.
SUITE DEC7
WELLESLEY, MA, 02481
Wellesley Gas and Auto Repair, Inc. provides automobile repair, gasoline and service station services and automobile maintenance.
431 WORCESTER STREET
WELLESLEY, MA, 02481
(781) 235-9290

We offer seniors the latest amenities in comfort that they would enjoy in the comfort of their own homes.
27 WASHINGTON ST.
WELLESLEY, MA, 02481

The WHJWC is a volunteer organization dedicated to community service
27 WASHINGTON ST.
WELLESLEY, MA, 02481
Are you interested in becoming a Silver Sponsor? Click here to learn more.