"Touch a Truck" – Open House at Wellesley Department of Public Works — 20 Municipal Way (off Rt 9) – See up close and even sit inside some of the DPW's Large Trucks & Heavy Equipment that helps maintain Wellesley's road and inter-structure.
There are also many charity activities at the Wellesley DPW "Touch A Truck" event.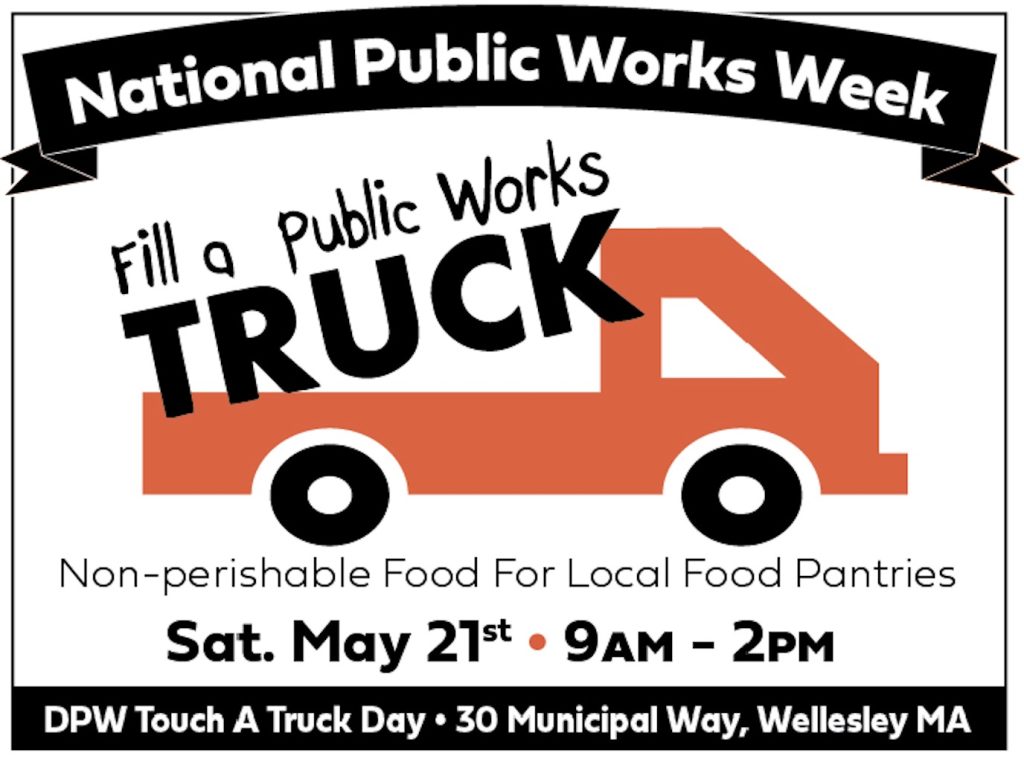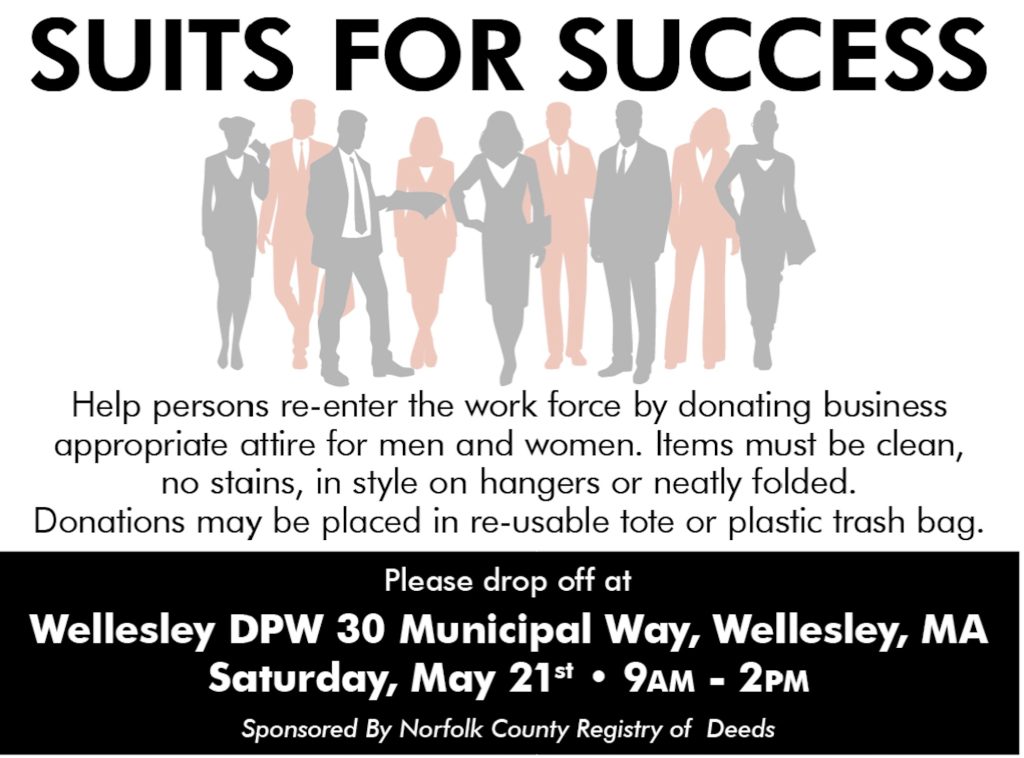 Starting at 9 a.m. there are a few charity events being held at the DPW. Non-perishable food is being collected for the Wellesley Food Panty, business attire is being collected to help people reenter the workforce, and rides in a WWII jeep will gather donations helping veterans being served by Gary Sinise Foundation.
Come to DPW on Saturday, May 21 to see all the trucks, join in the fun and support those in need.