Distinguished Service Award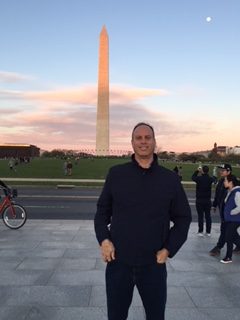 Marc Waldman service as Treasurer is remarkable not just in length but also how much he did for the town.
His tenure shows how much good that people can do for one another with commitment and compassion and vision.
Economics was always his passion.
After obtaining a Masters in Public Administration, from Northeastern University, Marc held positions in municipal finance for the Town of Concord, MA and Dover, DE.
In February 1988, (32 years) he was hired to be the Treasurer/Collector for the Town of Wellesley by Arnold Wakelin.
Today, The Wellesley Celebrations Committee, a standing committee of the Select Board, Town of Wellesley, honors Marc Waldman with its Distinguished Service Award.
Marc served as Treasurer until his retirement in November 2020.
But he did much more than that. During those years he held numerous other important positions.
He was a founding member and thirty-year chairman of the West Suburban Health Group (the municipal consortium through which Wellesley obtained employee/retiree health insurance).
He also served, for over 20 years, as Treasurer of the Mass. Government Finance Officers Association.
Marc was also an instructor at the Mass. Treasurer/Collectors annual school for twenty- five years and represented Wellesley on the Mass. Municipal Association's Personnel and Labor Relations Committee.
He also helped aspiring students as an instructor at the MMA/Suffolk University Municipal Finance Management Program.
Wellesley is fortunate to have a knowledgeable, dedicated, and experienced people like Marc Waldman.
For any town to survive it needs an honest and capable and brilliant Treasurer.
Marc made this town run. We thank him for his service and wish him well in his retirement.