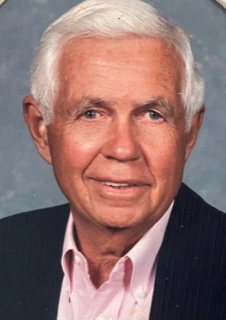 The town of Wellesley is approximately 12.46 miles from the nearest ocean. But if you love seafood, Wellesley can rival any small fishing village that sits on the Mediterranean.
Our secret: Keith A Marden and Captain Marden's Seafoods at 279 Linden St in Wellesley.
The Wellesley Celebrations Committee, a standing committee of the Select Board, Town of Wellesley is pleased to honor, Keith A Marden as our oldest and revered veteran.
This year Keith celebrated his 100th birthday, having lived a century with integrity, care, dedication to civic service, and a deep sense of family and the family business,
Captain Marden's fish market got its start in 1945 in West Newton by Master Mariner Capt. Roy Marden, Keith's dad.
Keith opened a second location on Forest Street in Wellesley in 1959, then in 1972 moved it to the former Linden Street railroad station building and expanded. The Captain's Takeaway Restaurant, initially a takeout operation, opened in 1975 adjacent to the fish market.
Born in Lockeport, Nova Scotia, Keith was drawn to the sea, serving our Country in World War II and in the Korean War as a Naval submarine periscope specialist.
Keith has also been selfless in his service to the Town. He served as Town of Wellesley Assessor, was a 55-year member of the Wellesley Club, and the Director of Wellesley Bank for 41 years in addition to his active involvement in the seafood business; he also was a tireless Little League coach, Lion's Club member, and school and civic volunteer.
A true family man Keith, his wife Shirley, their two children Keith Junior and Nancy, and seven grandchildren continually give back to our community, and until 2020 Keith could still be found behind the counter at Captain Marden's selecting the perfect seafood for his customers.
We thank you Keith A Marden, for your service to our Country and our Town.