Special Recognition Award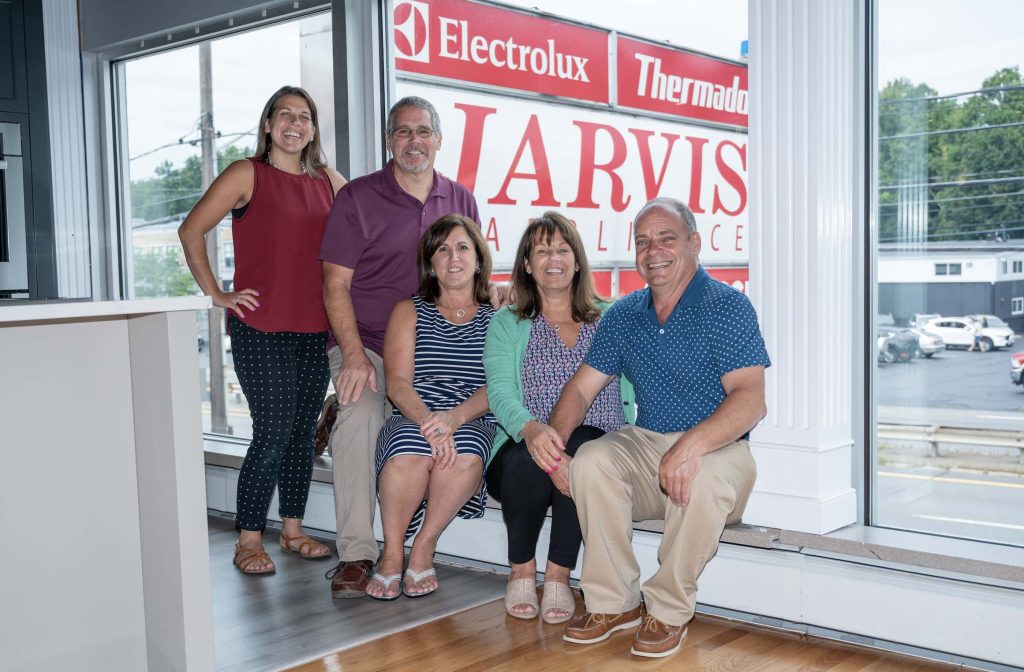 Jarvis Appliance is really the story of America.  
A small business founded by an ambitious entrepreneur goes on to be successful and a pillar of our community.
But most of all it's a lesson of ordinary people who believed they could build something special with hard work.
People that were willing to take risks to live the American dream.
Today, The Wellesley Celebrations Committee, a standing committee of the Select Board, Town of Wellesley, honors Jarvis Appliance with its Special Recognition Award.
Here's their story in their own words:
A Store Deeply Rooted in the Community
Jarvis Appliance has been a family-owned-and-operated business for more than 65 years.
We sell major appliances and take pride in the fact that we service what we sell, using our own technicians.
Our founder, Antonio Jarvis, entered the service industry as a repair technician for a major sales/service company. He also serviced appliances for family and friends.
After several years his clientele grew, and he and his wife, Carol, decided to start their own business. Jarvis Appliance was born in 1957.
Antonio began repairs in his mother's barn, but as weather became colder, he found an alternative location to do the repairs — the local fire department. He used this space while the firemen slept with the fire chief's permission.
As his business and reputation grew, in 1961 Antonio was able to rent his first store on 464 Washington St. in Wellesley. He converted an old restaurant into a retail appliance store for sales, service, and parts. He used the owner's garage as his warehouse. Being the only salesman, he began by selling two brands of appliances, Maytag and Hotpoint.
Jarvis Appliance moved to 958 Worcester St. (Rte. 9) in Wellesley in 1966, where we remain today. Antonio's children, Nancy and Tony, along with their spouses Tim and Ellie, have been managing his company since his retirement in 1983.
Also, Tim and Nancy's daughter Danielle, (third generation) is continuing the legacy.
We are proud of the history of Jarvis Appliance and strive to uphold the level of personal customer service and respect that began with Antonio over 65 years ago.
Come visit us and browse our state-of-the-art showroom. Our knowledgeable sales consultants will be happy to assist you, whether you are looking for one appliance or a complete kitchen.