2022 Grand Marshal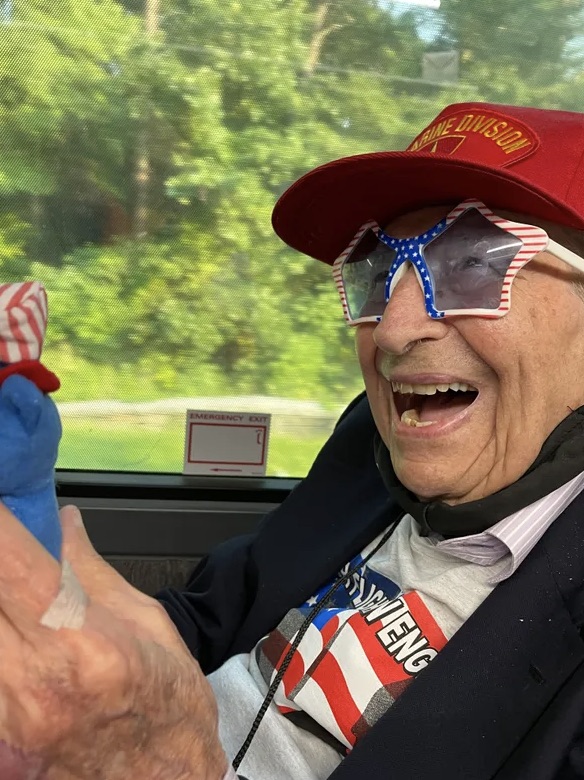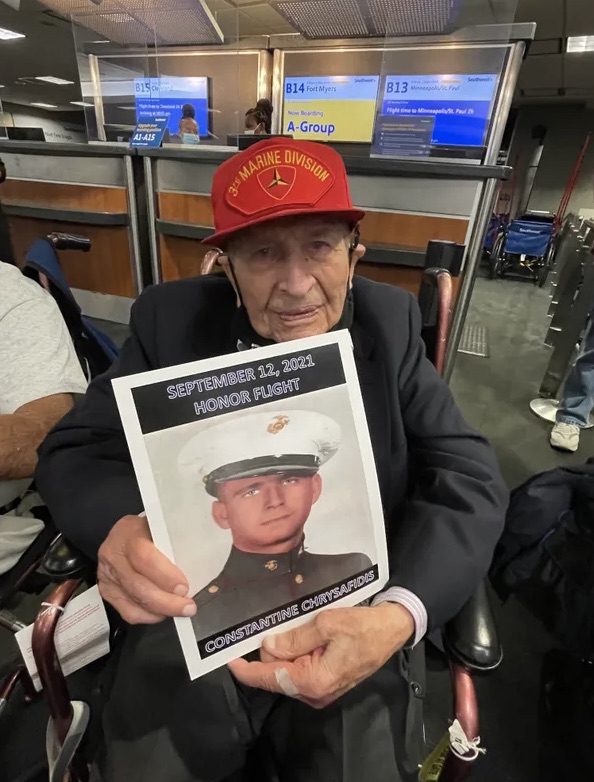 The United States of America owes so much to every generation of American soldiers.
On Sunday, May 22, 2022, thousands of Wellesley residents will join to honor those veterans who served our country and recognize those organizations and people who serve our community. Our town is grateful to the men and women who wear the uniform of the United States military.
This year we have a special theme: Commemorating the 90th anniversary of the Purple Heart. The Purple Heart is awarded by the President to those wounded while serving. The residents of Wellesley have had a long and storied history of serving in the military.
On this weekend we will remember those we have lost; and cheer veterans from the second World War, Korea, Vietnam, and Iraqi Freedom.
This year, The Wellesley Celebrations Committee, a standing committee of the Select Board, Town of Wellesley honors, Constantine Chrysafidis for Grand Marshal.
Constantine Chrysafidis was born on 8/13/1925. His life is a story of courage and dignity.
Constantin is a Purple Heart veteran and former Wellesley resident and now lives in Rochester, NH. In Wellesley, he was your neighbor living at 35 Fells Road.
Constantine Chrysafidis said he was 18 when he left high school to join the Marines in November 1942, during World War II.
He was a corporal of the 21st Regiment, 3rd Marine Division, primarily stationed in Guam.
"Back then, people lined up around the block to join," Chrysafidis said. "We were all united in this fight and we all wanted to serve."
Wounded in the Battle of Iwo Jima, this injury sent him to several military hospitals to recuperate
but he suffered significant nerve damage, which ultimately cut his time in the Marines short to 28 months.
Constantine Chrysafidis represents the noblest history and traditions of the United States military. His steadfast resolve helped us live in peace and security.
Chrysafidis said he has many memories of the war that were terrifying, but he also has many that are good, too. He said he served with and met a lot of people in his time in the service, and that he's never forgotten their names to this day.
"I've lived a very successful life that I'm proud of, and I love my three beautiful grandchildren that my son and his wife gave to me," Chrysafidis said.
"We're all heroes, they say, but we were all just doing our jobs."
Constantine Chrysafidis we are proud you are our Grand Marshal.