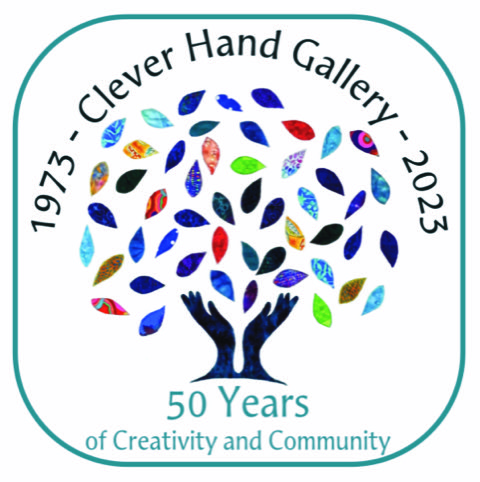 Wellesley's merchants add to the rich fabric of our lives.
This year one of the valued merchants, the Clever Hand, celebrates its 50th anniversary,
A thriving artist cooperative, Clever Hand sells exceptional handmade crafts created by over 65 local artisans. 
The first store opened in November 1973 in the Mill Village Shopping Center in Sudbury, MA. It grew to two stores and then to a third located in Acton. The current Clever Hand has been in its downtown Wellesley location since 1993.
A must stop for tourists and residents. This year, The Wellesley Celebrations Committee, a standing committee of the Select Board, Town of Wellesley honors,Clever Hand with a Special Recognition Award.
When you're in business for over a half-century you must be doing so much right. They have: Thousands of unique handmade items are for sale at The Clever Hand, located at 52 Central Street. The store is a wonderful place to shop for one-of-a-kind gifts, not only for oneself, but for celebrating, e.g., a student's college graduation, a colleague's retirement, an anniversary, or birthday, or for thanking a host or hostess.
Eighteen members and 50 consignors represent artwork ranging across many different media, including ceramics, glassware, leather crafts, painting, photography, sewn and knitted clothing, jewelry, metalwork, and woodworking.
Each member and consignor are an accomplished professional artist.
The members and consignors of the Clever Hand are proud to be part of one of the longest-running artist cooperatives in New England. Information about several special activities planned for the 50th anniversary will be shared with the community over the next several months.
Thank you Clever Hand, you make our town a special place.